želé jewellery
Designer jewels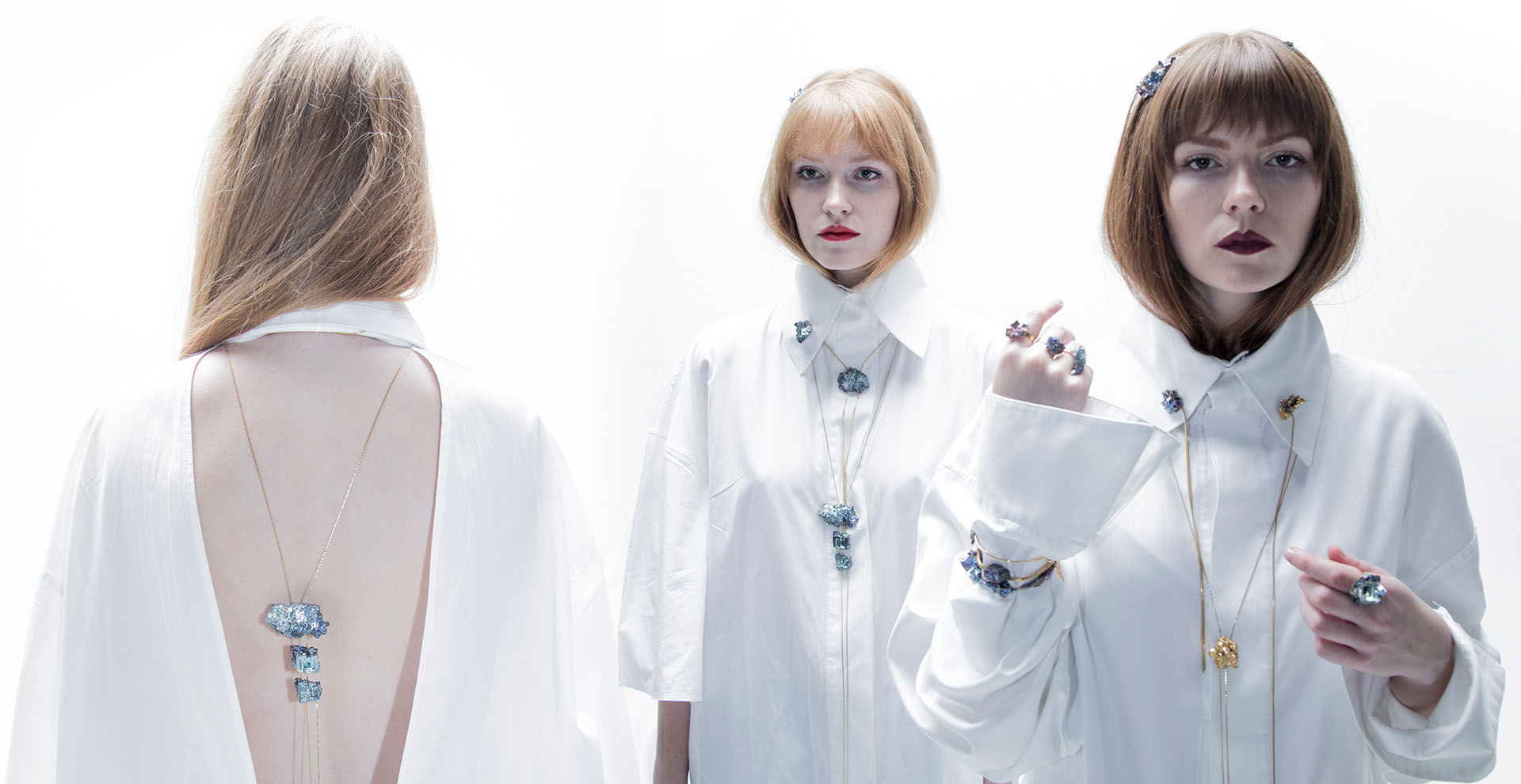 želé jewellery is a designer jewellery brand which is based on handmade production. Veronika Zelezníková, a Slovak designer, is behind the designs and manufacturing of the jewellery. She works with an unusual material – bismuth. This crystalline metal, which has been known to humankind since antiquity, takes on many different shades of the spectrum as the light refracts and can be shaped into incredible spatial objects. Another reason this mineral became the designer's favourite is because it allows her to influence the final design as much as possible, always putting a piece of herself into it.
The creator of these original jewels gives precedence to quality rather than quantity, which guarantees the durability of the unique design. Each jewel is an original, authentic record of the process and can be used as a sparkling accessory for extravagant personalities as well as an inconspicuous dot for introverted characters. In this sense, želé ewellery reflects the personality of the wearer, completes the look, and highlights their unique energy.
Registration for the Created in Zlin competition
Products and services which have high added value, are praised for their originality and potential, and come from the Zlín region may join the Created in Zlin project.
Terms of participation