Archetypo s.r.o.
NOOK MAMA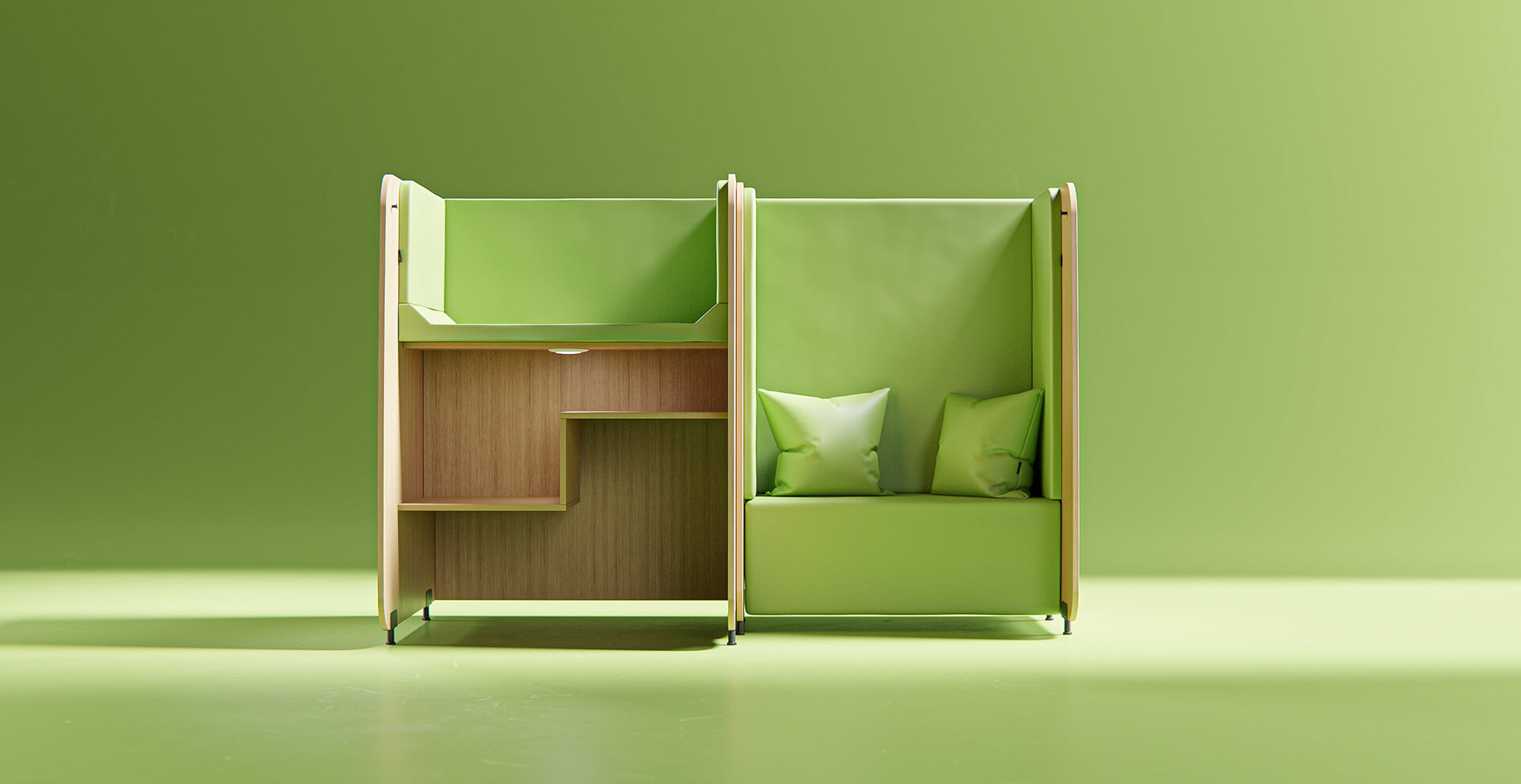 We create safe spaces for mothers and their children. NOOK MAMA is here for all women who just want to be mothers in the public space while staying close to their child in every situation. NOOK MAMA consists of two carefully designed parts. The first part is a practically designed changing table with a cover made of high-quality, durable leatherette. This ensures easy maintenance and, above all, hygienic cleanliness. In addition, the illuminated shelf under the counter will help you quickly find everything you need and not forget anything when you leave. The second part of NOOK MAMA is the nursing chair. This meets high ergonomic demands for comfortable sitting and breastfeeding. There are also two cushions for enhanced Perhaps every mother knows situations when she had to plan and calculate the duration of breastfeeding. Like whether she can take her baby along to run errands, withing being too rushed, and quickly get back home to feed her infant. In this situation, some mothers just prefer to hire a babysitter, or postpone their plan altogether. But does it really have to be that way? With NOOK MAMA, we want to give moms freedom. In decision-making, planning and possibilities. We believe motherhood doesn't have to mean giving up their social life, interests or separating them from other duties. Breastfeeding mothers should not feel restricted, whether they are shopping, visiting a friend, seeing the doctor or enjoying a museum exhibition. Motherhood is a bond, intimacy and, above all, the interconnection of mother and child. The harmony and accord of the two are the key to all that happy motherhood entails. A calm mother means a calm baby. Therefore, breastfeeding or caring for a child in public should not be stressful for either of them. Society's respect for mothers, their decisions in caring for their child and, above all, motherhood as such, are the bricks forming the path we are creating with NOOK MAMA. Thanks to the thoughtful design of NOOK MAMA, we've got you covered. The two-piece assembly of the breastfeeding chair and changing box offers several ways to configure, adapting to the possibilities of the space itself. This way, a more or less closed space can be created for breastfeeding and diaper changing, but where the mother will not be excluded from what is going on. The optimally high walls of the changing box and the breastfeeding chair guarantee stability and discretion. Mom and baby have a moment just for themselves and in a busy public space, such as a hotel lobby, waiting rooms at the doctor, children's play corners and many other places.
Registration for the Created in Zlin competition
Products and services which have high added value, are praised for their originality and potential, and come from the Zlín region may join the Created in Zlin project.
Terms of participation