NOVO DESIGN
LED luminary Lumen Galaxy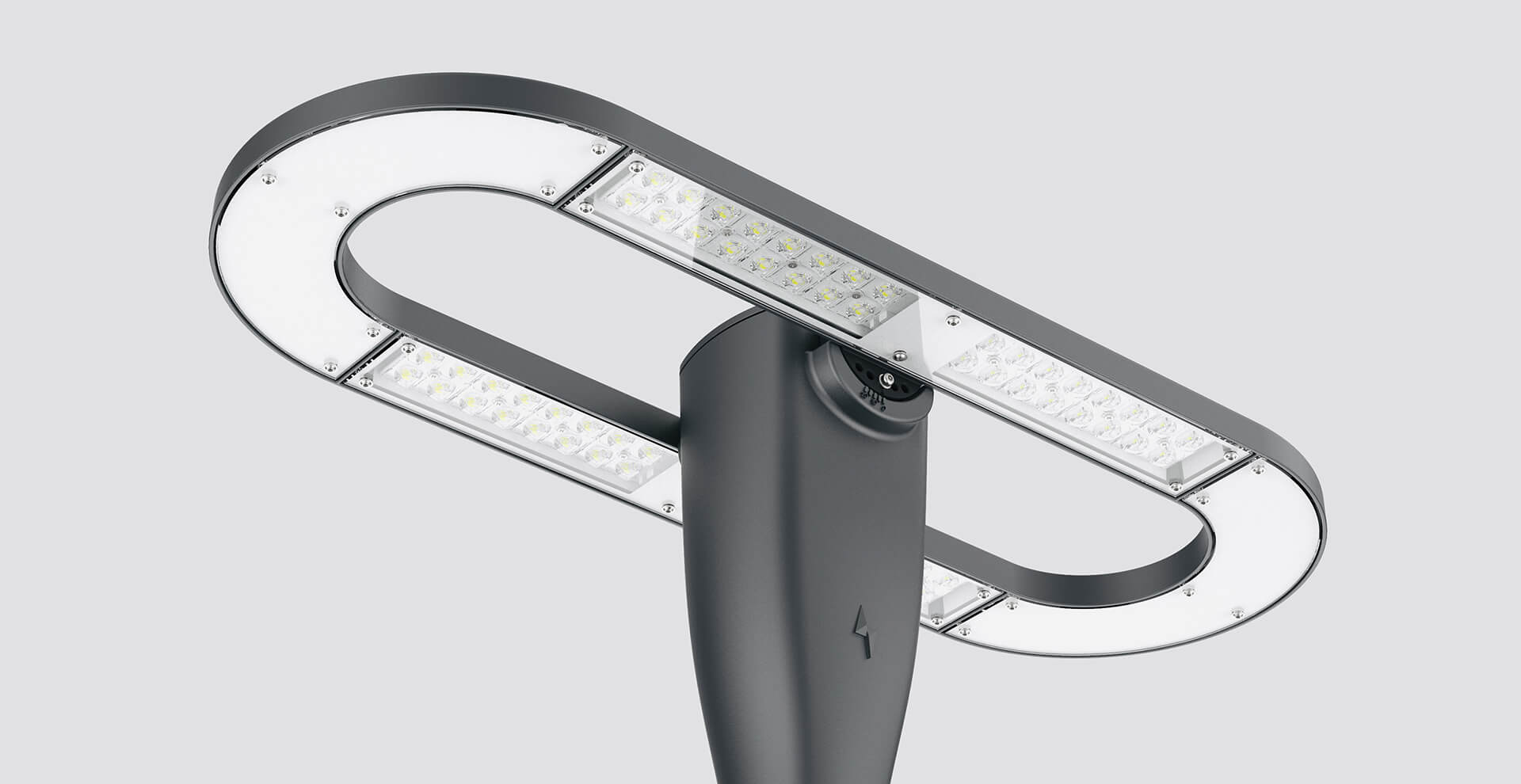 The Lumen Galaxy is an urban pole-top luminaire using highly energy-efficient LED technology for street and public space lighting predominantly. Body construction is made of aluminum by casting or injection molding technology and is based on a very sleek and slim aerodynamic design to be resistant against the windy outdoor conditions. Unique ellipse light halo is variable and offers 2 set up positions like for horizontal moving and angle rotation. Elliptical halo is ready to use both sides with LED lenses for park lighting or one half just for street lighting into required spots. Compact fixation head with electric-components as a part of main body allows the luminaire to be fixed on the lamppost in the diameter up to 70mm at heights of up to 6 meters. The product is waterproof, saving energy and well cooling the LED panels inside against overheating. The dimensions: 841mm (length), 321mm (width), 407mm (height), 28mm (slim LED frame of halo). Light parameters: luminous flux from 1000lm to 10000lm, wireless control, autonomous light intensity during sunset and easy maintenance service through removable parts of the case. Designed for the Czech manufacturer of lighting and lighting technology ELEKTRO LUMEN s.r.o. in Hranice.
Registration for the Created in Zlin competition
Products and services which have high added value, are praised for their originality and potential, and come from the Zlín region may join the Created in Zlin project.
Terms of participation